Upon hearing news about the alleged race fixing of the 2008 Singapore Grand Prix, I changed my mind to support the F1 champion Fernando Alonso. Being a goodwill ambassador of UNICEF makes a lot difference for childhoodspeech.com as we have always placed the banner on our widget to show our support for all things good for kids around the world. Well, the latest news we've heard so far about this case is that "Double world champion Fernando Alonso was exonerated of any involvement at the hearing". Source With this great news, I suppose we can put aside any mixed feeling about him that might have arisen as a result of this race fixing incident.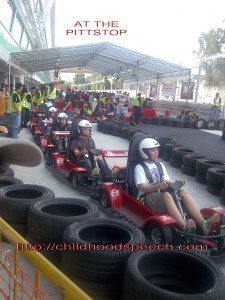 These pictures were taken in 2008 when the pittstop was open for the public.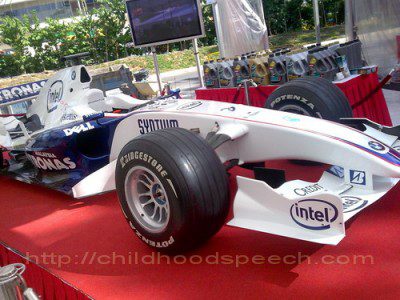 Other discussions on F1 2008: Busy week and I am celebrating.