It is a great honour to be requested by a friend I met on Facebook, Mike Gardner, to add my take on Family. His book has just been released and is now available on Amazon.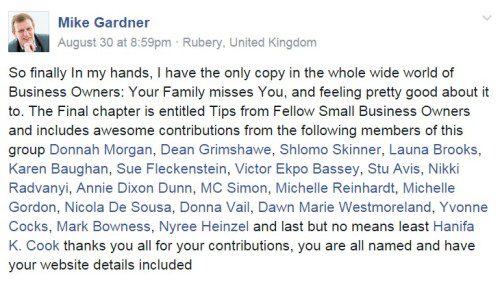 If you want to read about what I have to say about this topic, click this link here to make your purchase with Amazon.
About Mike Gardner:
Mike Gardner is 'The Time Doctor' and is highly regarded as one of the UK's  leading Time Management and Productivity specialists. being regularly featured in the top 0.1% of people writing about time management and productivity on the internet in addition to being regularly featured in articles in the small business sections of both online and off-line media outlets around the world.
He is also the author of the award winning Time Doctor Blog and was recently shortlisted for the United Kingdom Specialist Coach of the Award.