I missed his birthday on 16th of October 2008. Noah Webster was on born on 16th October 1758, 250 years ago. He had helped changed American language history. This is a post dedicated to this man.
When you first pick up a book, there are a few things you look at. The title, author, picture of the book, and publisher are imprinted on the book. When you pick up a dictionary, you will seldom ask where it comes from. In the bookshop, there are stacks of books on the floor and shelves, but it is impossible to miss out on the ubiquitous dictionary. The dictionary is so thick and heavy, that when stacked together, it is used as a stool for sitting and standing on. It is also used for padding in packing boxes to protect fragile items when we move.
And recently we collected leaves and used the dictionary pages to flatten the leaves against the weight of the pages. Embarrassing but true, we seldom take interest in looking up a word on the dictionary as there is now a more convenient way of spell checks and meaning of words, using spell checker off your desktop word document.
REDUNDANT REFERENCE ITEM: THE DICTIONARY
The internet has made the dictionary a redundant reference item on the bookshelf that we are inclined not to teach children to use them when they need help to understand a word. You see there are a few steps to get to the word you need to look up:
the child must know his alphabets and the order of the alphabet. If he is looking up an English word like 'word', he must know what letter comes before and after 'w', then he has to look up for the letter 'o' and so on.

then he has to read the entire explanation and with so many illustrations or different ways of using 'word', he needs to pick out the best explanation to the context of what he was searching for.
This is so tedious isn't it? If you compare with using the keyboard to highlight a word and then click on dictionary, of course it will be. On the google browser, when you key in a phrase or word which google cannot read, you may even see suggestions to rephrase or spell you word correctly. Something like this.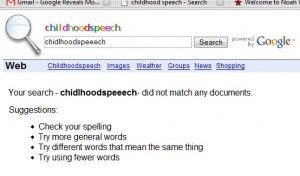 If you type 'chidl' instead of 'child', the browser says, Do you mean this: "child"? Any possible incorrectness in the way words are spelt or phrased are prompted and highlighted before your proceed.
Custom Search
The internet has taken away the pain and stress to spell and look up the dictionary. This is good insofar as the child does not resort to using it to replace the dictionary altogether. As we know the more steps that are involved in performing a task, the greater the interaction with between self, fellow humans and surroudings.
Movement as we have discussed previously engages the mental and physical functions such as to raise the conscious awareness of the exercise to imprints that will result in intellectual growth and development. The less we move, the more inclined we are to live reduce like a vegetable, immobile but growing. Read The Vegetable Level in "Life Begins At 40 But Stops If We Stop Growing".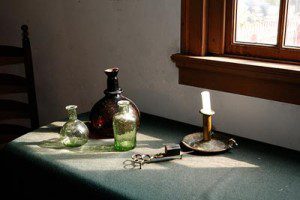 Source: The Noah Webster House: A Different Angle
On October 16, 2008, America celebrated the birth of a historical figure Noah Webster. "Best known for writing the American Dictionary, but he also advocated for universal education, the abolition of slavery, and national copyright law. He published a groundbreaking work on epidemics, edited dozens of publications, and wrote many influential books."
So if you have missed his birthday, you can still join other members to celebrate the 250th anniversary of his birth as one of America's celebrated language heroes on his official website. Don't be disappointed though. You will not see the Webster Dictionary the website. You may join as a member and request to be linked to them on their site if you have one yourself.
Walk over Obama and McCain, I don't see anyone on the debate dicusssing the American language.