I first discovered Jesse Cook by chance, last year, while shopping for music dvd in Plaza Semanggi, Jakarta. I pulled out from the bundle this guy who shares the same surname, Cook. On the cover of the album was Jesse on stage with his guitar in Montreal. I showed it to my husband, played it and we felt connected instantly. We watched it that very night and my daugther and I started to dance to the music which sounded to me then like fusion Arabic and Gypsy. We partied, just 3 of us in the living room.


We then discovered he would be performing in Singapore while out shopping at the esplanade at Marina Square, Singapore. We knew we had to watch his performance. So there we were, on the 25th October 2008, sitting in the open courtyard in front of the Timbre restaurant at the Arts House, next to the statue of Sir Stamford Raffles, near Boat Quay. Like many of the audience that night, I was watching music fingers and hands working on the guitars, drums, violins and percussions. There are many guitarists in the world but Jesse is the only superstar who has directly entered my path in this lifetime. His music is now part of my family's collection.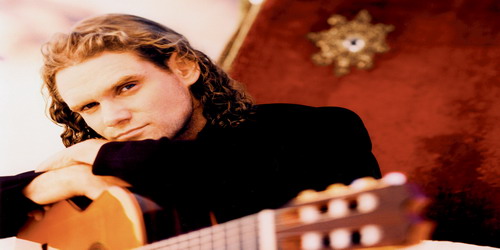 Childhood experience

Like many of us, we take along with us childhood experiences and learning into our adulthood. Who we are now, is a result of how much of these childhood works we have turn into deeds for ourselves. And when someone is as famous as Jesse Cook, Elvis Presley or Obama, people want to know everything about them, from when they were born, where they had gone to get education and which of those talents or potentials that they have effectively and successfully exposed from within them. I won't be surprised if they themselves do not know how they did it, because many of us experience growth not as a determined path but a journey to be discovered. We do not try too hard to imagine how our efforts will reward us, because we only wanted the experience. It is the community around us that will give us feedback on our growth.


We have also heard many times before about famous people regress their thoughts to their childhood days, digging out memories and images which they think are responsible for their success or failure. It is not an uncommon phenomenon: the mind carries these images and impressions in both the conscious and subconscious. In my case, I was speaking 3 languages (by the time I was 2 years old).


The place and environment in a region in southern France known as the Camargue was where Jesse found his music. His father, a retired film director, had lived next door to the lead singer of Flamenco group, "The Gypsy Kings". Jesse picked up his guitar when he was just 3 years old, studied and wrote his music according to the dictates of his heart. At his mother's French farmhouse, he was exposed to a different environment. From these two different environments, Jesse found a fusion of sounds to produce his own. While school gives structure and frame our innate potentials, it is the environment that will give taste to our own creations.


As I write this piece of blog, I am also listening to "The Frontiers", the CD which he had autographed. His music is one that my family will have the joy of sharing; my 7 year old daughter will be so proud to see her name written on the CD by this gifted artiste. Jesse would like to play again in Singapore 'in this decade'; hopefully, we can catch up with him again.